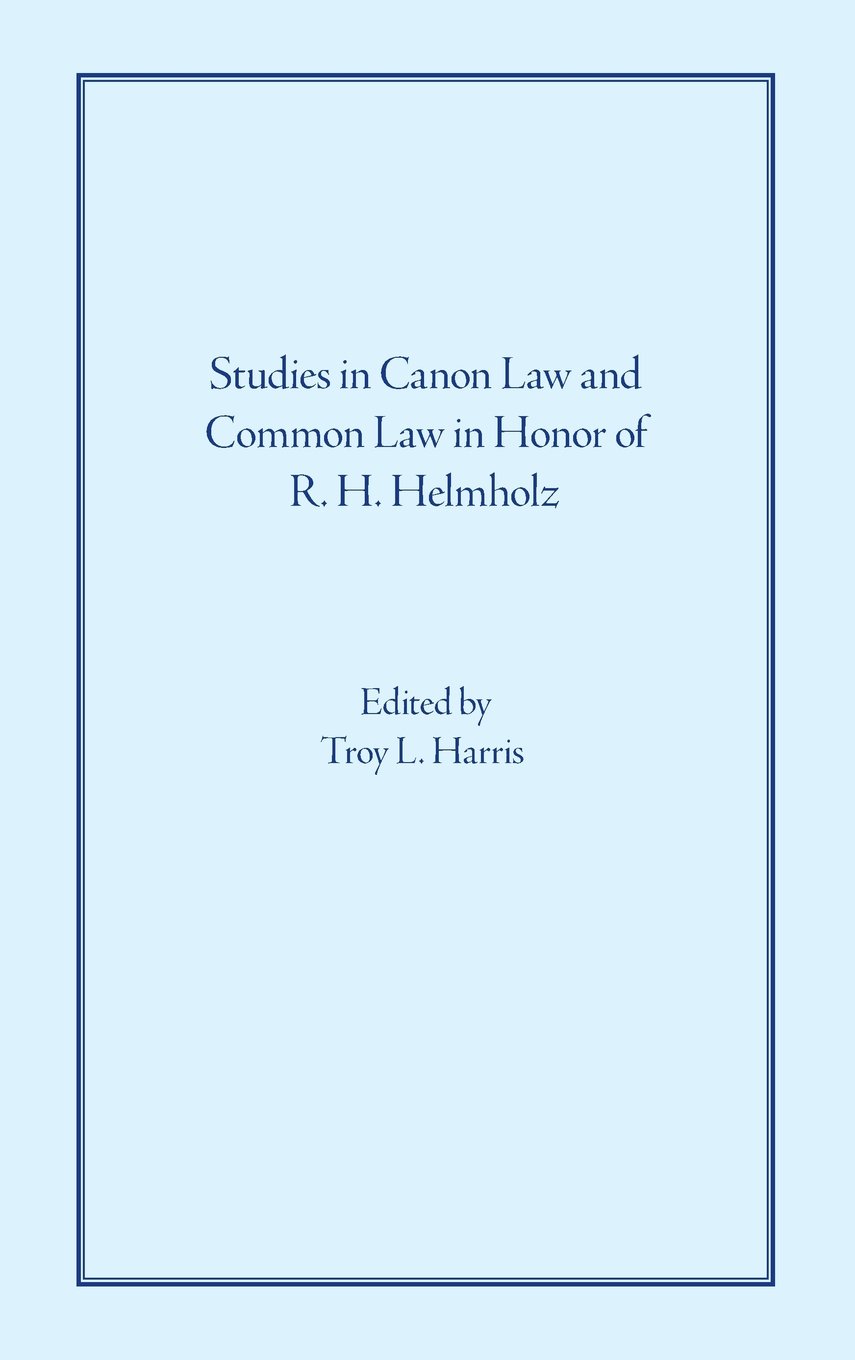 Troy L Harris, Studies in Canon Law and Common Law in Honor of R. H. Helmholz, The Robbins Collection, 2015.
Cuprins: 
Preface vii
Troy L. Harris
Contributors ix
Richard Helmholz: Bibliography 1969–2015 xi
Limitation of Actions: The Curious Case of Classical Roman Law 1
David Johnston
Episcopal Power and Royal Jurisdiction in Angevin England 15
Joshua C. Tate
The Common Lawyers of the Reign of Edward I and the Canon Law 27
Paul Brand
Ethical Standards for Advocates and Proctors of the Court of Ely (1374–1382) Revisited 41
Charles Donahue, Jr.
The Evolution of the Common Law 61
Thomas P. Gallanis
Clergy and the Abuse of Legal Procedure in Medieval England 83
Jonathan Rose
The Private Life of Archbishop Johannes Gerechini: Simulated Marriage and Clerical Concubinage in Early Fifteenth-Century Sweden 115
Mia Korpiola
The Presumption of Evil in Medieval Jurisprudence 137
Laurent Mayali
Pedro Guerrero's Treatise on Clandestine Marriage 153
Philip Reynolds
Some Elizabethan Marriage Cases 181
Sir John Baker
The Arguments in Calvin's Case (1608) 213
David Ibbetson
Hugo Grotius and the Natural Law of Marriage: A Case Study of Harmonizing Confessional Differences in Early Modern Europe 231
John Witte, Jr.
The Work of the Ecclesiastical Courts, 1725–1745 251
Troy L. Harris
Testamentary Proceedings in Spanish East Florida, 1783–1821 281
M. C. Mirow
The Durability of Maxims in Canon Law: From regulae iuris to Canonical Principles 303
Norman Doe and Simon Pulleyn
Canon Law: The Discipline of Teaching and the Teaching of the
Discipline 337
Mark Hill
Agreed Payment for Non-Performance in European Contract Law 355
Reinhard Zimmermann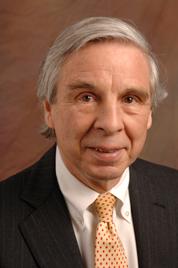 Richard Helmholz is a scholar, mentor, and gentleman. That he is a scholaris obvious to anyone who has visited his faculty page on the University of Chicago Law School web site and seen his list of publications and other achievements. Indeed, a glance at the bibliography accompanying this volume confirms that his scholarly output has been prodigious. At the sametime, Dick has an enviable knack for addressing a variety of subjects—from the history of marriage law to the work of the ecclesiastical courts to the privilege against self-incrimination—with sophistication and rigor, while keeping a light touch and remaining accessible. Proving once again that nothing succeeds like success, his peers have recognized his achievements and added to his list of honors. He is or hasbeen a visiting professor and fellow (on multiple occasions) at Oxford and Cambridge, a Guggenheim Fellow, an Elected Member of the American Law Institute, a Fellow of the British Academy, of the Royal HistoricalSociety, and of the American Academy of Arts and Sciences, along withmany other recognitions and awards. He has served in numerous leadership capacities in professional and scholarly organizations, including the American Bar Foundation, the American Council of Learned Societies,the American Society for Legal History, the Institute of Medieval Canon Law, and the Selden Society. Perhaps not surprisingly, his stature asa scholar has led to a number of appointments to editorial positions suchas Brill Publishers' Series on Medieval Law and its Practice, the series Comparative Studies in Continental and Anglo-American Legal History,